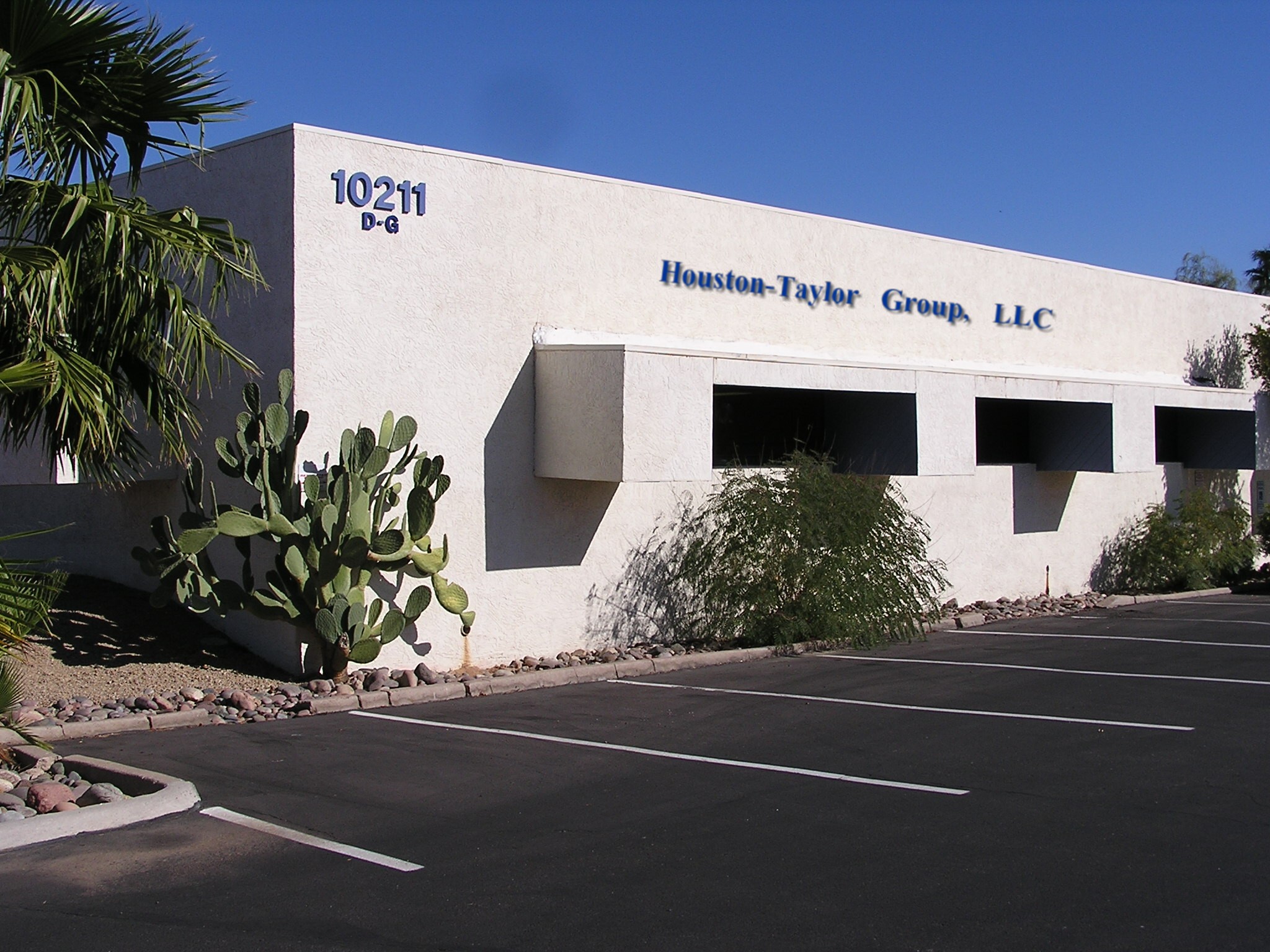 About The Broker

Houston-Taylor Group LLC
10211 N 32nd Street, Suite F2
Phoenix, AZ 85028
ph 602-234-0405

Fully Automated Invested With The Latest Quoting Technology and Market
Knowledge.

Shortly after arriving from Rochester, MN I started working as an Underwriter for
Allstate here in the Valley during the later part of 1995. After 4 years followed a
career as an agent at Prudential. I transitioned to The Houston-Taylor Group in 2001.
I welcomed this change as it allowed me a more comprehensive portfolio of carriers
and lines for the ever growing diverse needs of my clientele.

Licensed and Insured- Errors & Omissions

Company History

Houston-Taylor has been serving Arizona since 1985; originally named Aztex
Insurance until 2001.

About Me

I strive to try everything once if not numerous times and to live life to it's fullest.
I have skydived, zip-lined , hiked precarious mountains, fallen down more than
once, mountain biked slippery trails, sledding down the mountain at Winter Park
in a concrete chute, snowmobiling and quading in 30 below zero weather, snow
tubing down Buck Hill while hobbled to three others, took a tram and hiked the
beautiful trails in Mt San Jacinto... water skiing while someone try's to dump you,
water tubing crescents, exploring ghost towns, playing football with a torn meniscus,
and met my distant relatives across the Atlantic.
Graduate of MN State University, B.S.

Management, Marketing, Accounting
Insurance License #81976

Property & Casualty, Commercial, Health, Life


Fatal error: Uncaught Error: Call to a member function getContentBlock() on null in /home/tonyed5/public_html/page17.php:48 Stack trace: #0 {main} thrown in /home/tonyed5/public_html/page17.php on line 48